Where it all began
It all started with a Tarot deck...
Mystic Mondays was created with the desire to integrate ancient wisdom into the ways of modern life. By introducing vibrant color and simplistic geometric shapes into the Tarot, Mystic Mondays gets straight to the heart of the matter so that you tap into your intuition without getting intimidated or stuck in symbolism. Your presence is a gift, and using intuitive tools like Tarot can help you listen to your inner voice to become your most authentic self in the world! 💫
Mystic Mondays
Timeline of Deck Releases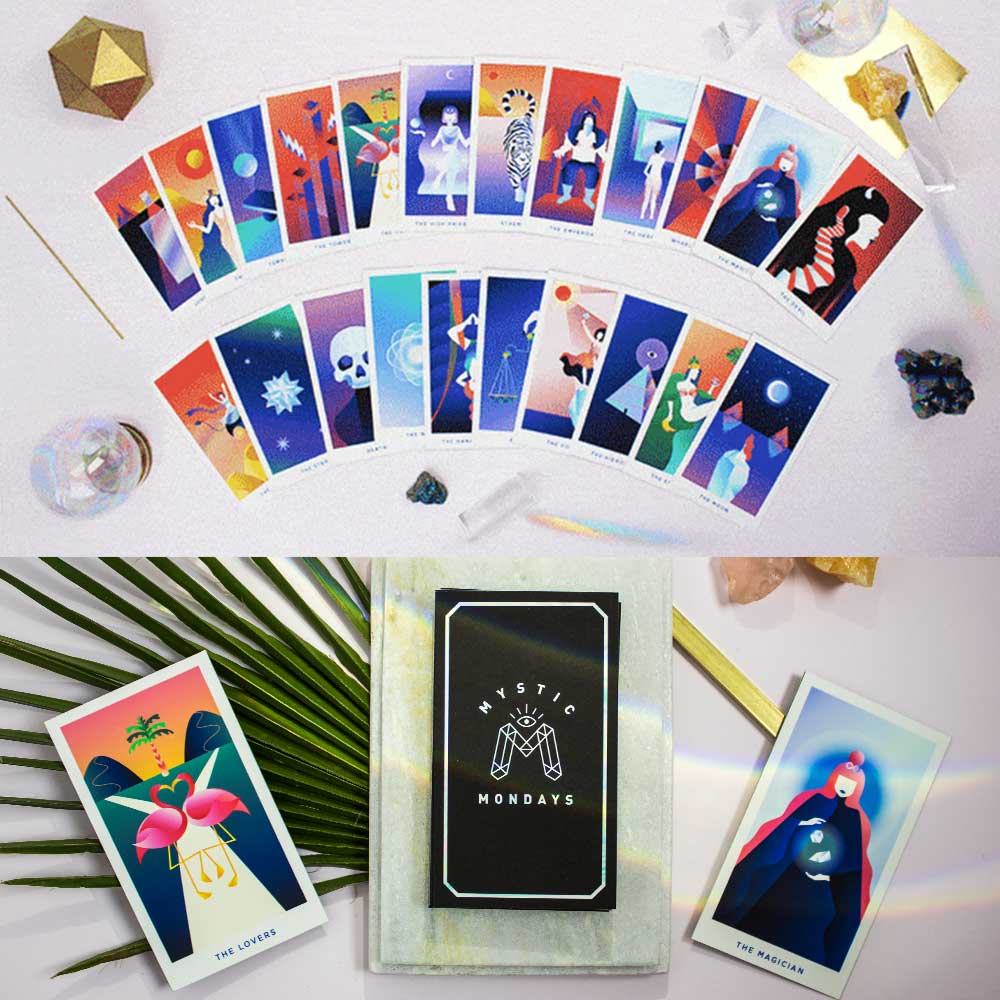 Mystic Mondays Kickstarter
Launched in May 15, 2018 🚀
Mystic Mondays Tarot is published 🔮
Officially released with Chronicle Books on October 23, 2018
Mystic Mondays Crystal Grid Deck is published 💎
Officially released with Running Press on December 1, 2020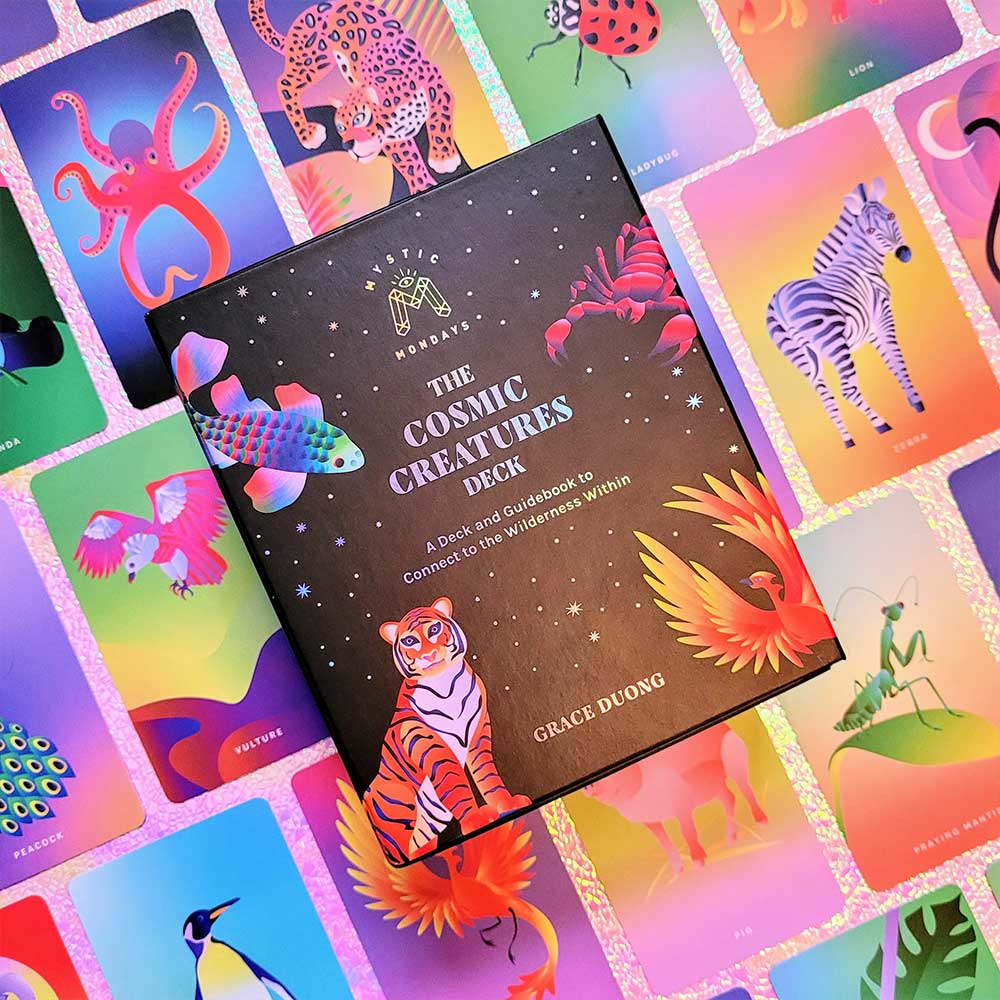 Mystic Mondays Cosmic Creatures is published 🦄
Officially released with Running Press on February 1, 2022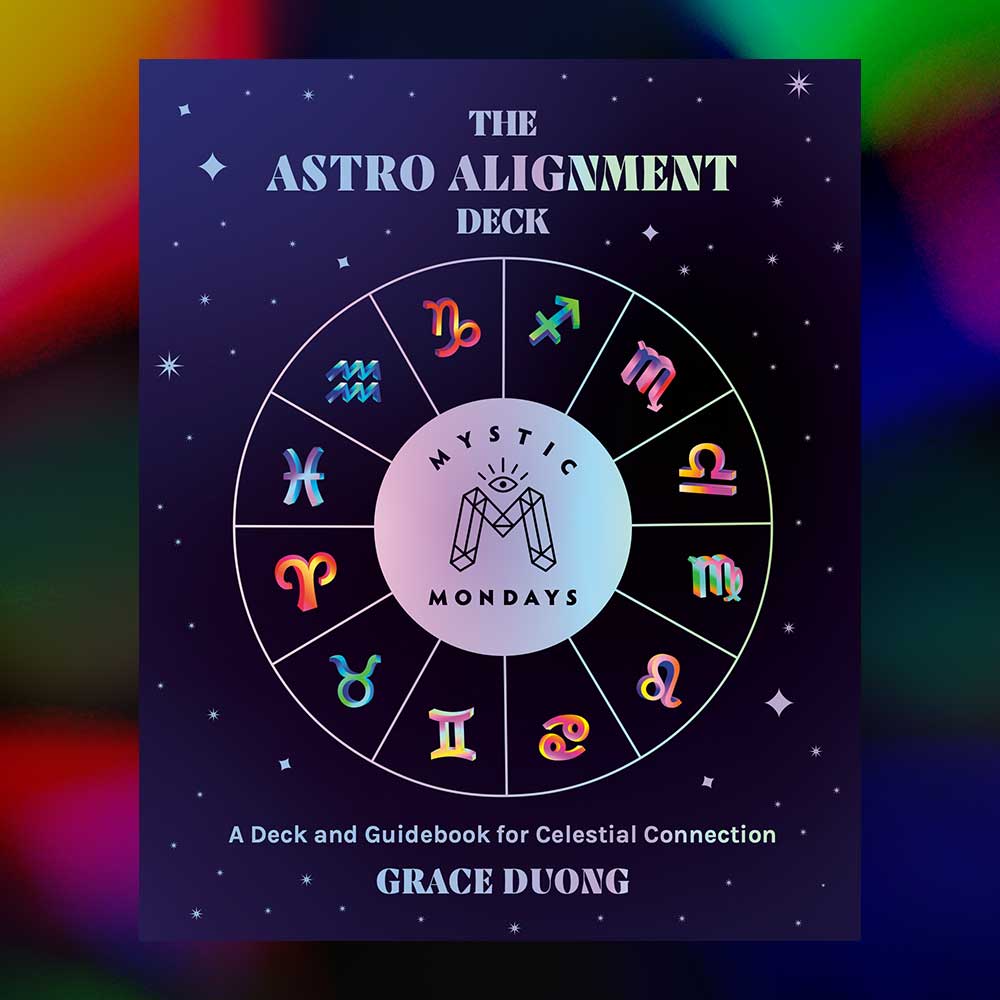 Mystic Mondays Astro Alignment Deck will be published 🪐
Officially will be released with Running Press on February 28, 2023
Creator of Mystic Mondays
Grace Duong 🔮
Grace is the artist, author, and founder of Mystic Mondays. After moving to Los Angeles out of college, Grace was fired from her job and fell into a depression. She sought an energy healer and also received Tarot readings frequently because it felt like a form of therapy. Embracing spiritual wellness has been instrumental in her journey of healing and personal development. Feeling a pull to use her graphic design background with her passions, she pursued creating her own Tarot deck, which was launched as a Kickstarter. Mystic Mondays has since been published and expanded into four decks, an app, and other products designed to enhance your life with everyday magic ✨
Grace is also a teacher, speaker, multi-disciplinary artist, and host of the Mystic Mondays podcast 💖
Grace is currently based in Philadelphia and travels often 🪐
Mystic Mondays
Values
Our values are the core of everything we do and acts as our North Star that guides us forward 💫
✨ Magic
Invoking imagination & creativity
🔮 Intention
Aligning our actions with purpose
🌈 Vibrancy
Saturated with bright energy
🌞 Innovation
Future forward ideation
🛸 Transcendence
Always reaching for beyond
Contact Us
Want to reach out? Fill the form out below!